Team building: Knowledge making: Collaboration
Collaborative Drawing is used as a tool for thinking, connecting, doing and exploring. This experience encourages ideas to emerge through a creative process of drawing, painting and doing whilst simultaneously encouraging a group response to each other, a deeper awareness of each other and insights into other peoples process. This hands on process unlocks vulnerabilities, encourages disruptions and fosters collaborative responses to a changing experience. It also enhances learning opportunities through storytelling, visualisations and imagination. This process can be designed for corporate, community and educational sectors.
Scribblers Writers Festival, Perth, WA
Theme: Illustrating time: Past, present and future.
2 days. 100 people. Drop in community session during writers festival. Photo courtesy of FORM, Scribblers Festival 2018, by Taryn Hays.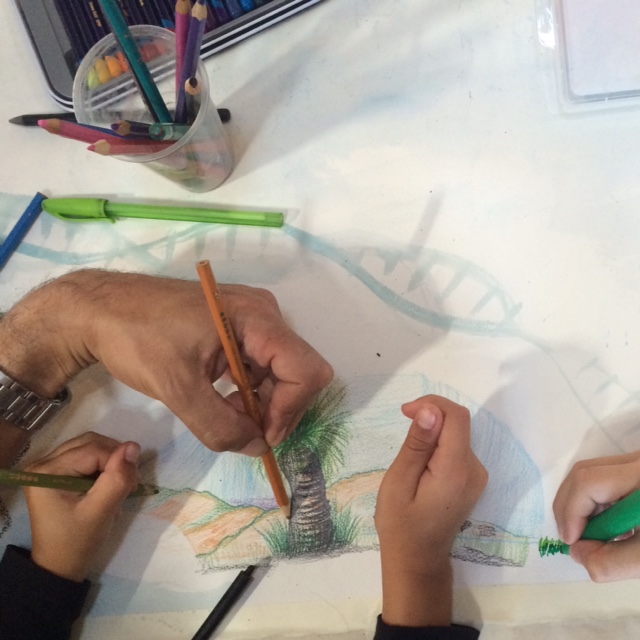 Australian Earth Laws Alliance (AELA) Creative Retreat, Chenezrig QLD
Theme: Complex Adaptive Systems in Soil
Afternoon session. 20 people. Team building amongst adults.
Critical Encounters: Untangling the Anthropocene, Neon Parlour, VIC
Theme: Multispecies Assemblage
Afternoon session. 30 people. Making as thought process.
Australian Earth Laws Alliance Conference, Deakin University
Theme: Embodying Symbiosis
Afternoon session. 20 people. Team building & knowledge processing. In collaboration with Scale Free Network. Images by Briony Barr.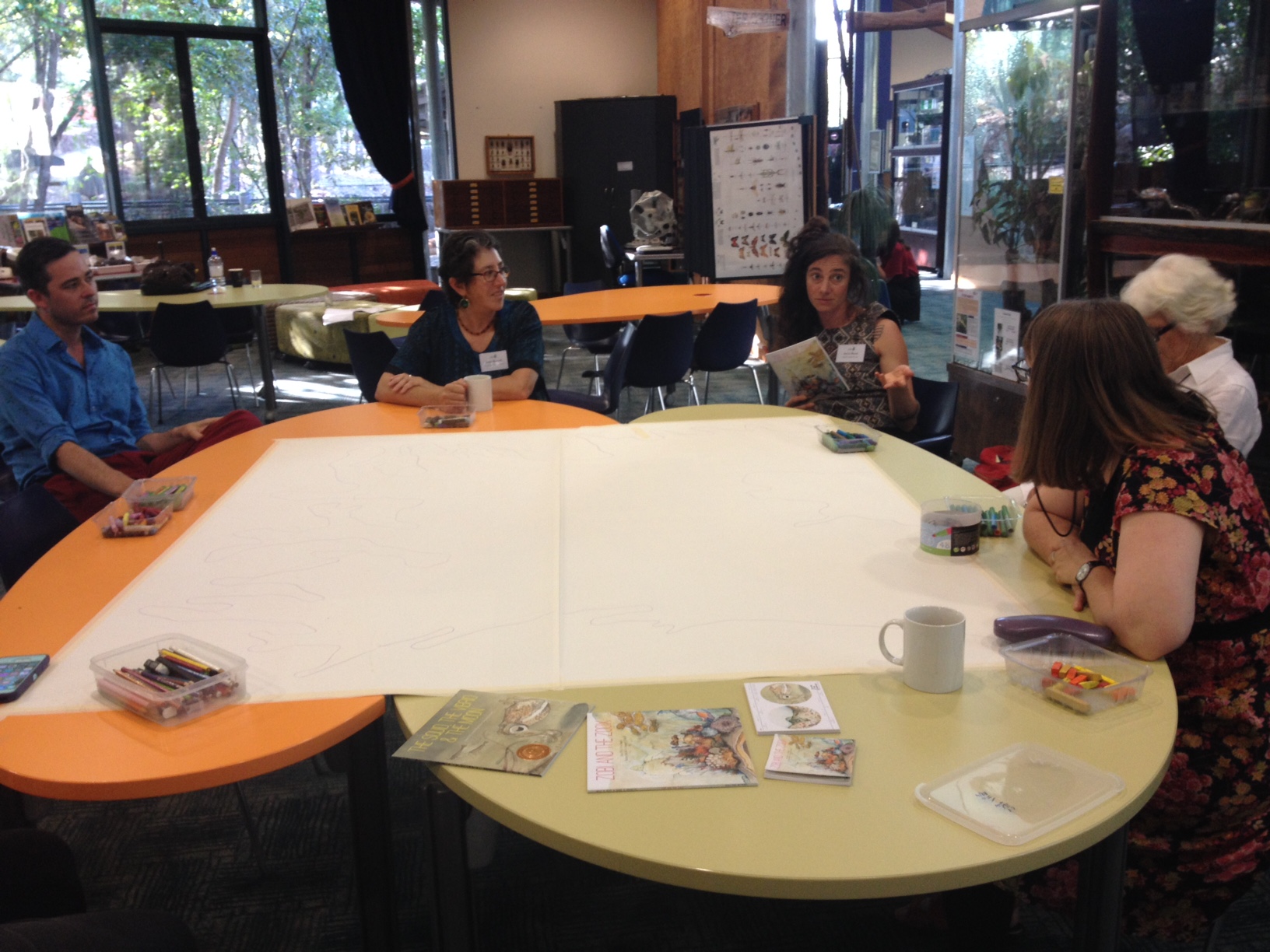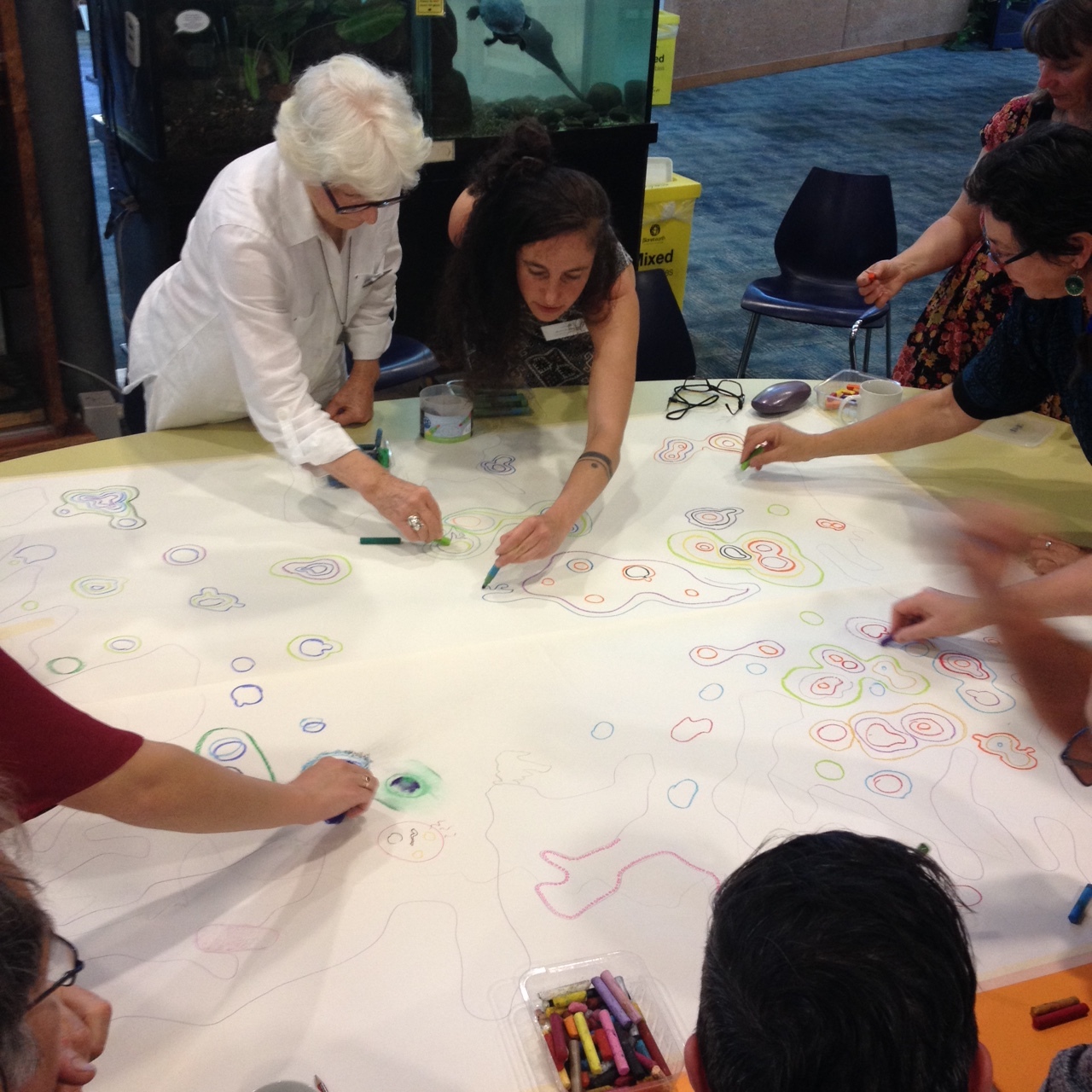 Build a Bommie, Aitken College, Victoria
Theme: Coral Bleaching
Six sessions. Year 3/4 students. STEAM unit (art/ science)